Ute is a compact utility with Time Syncing, Window Shutdown control, Wave File playing, Delayed / Controlled Running, CD draw control, file backup and Wallpaper Changing capabilities. It is a collection of ACAPsoft utilities (iTimeSync, Slam and QWave.) with four other functions are also added. (Backup, Run, CD and Wallpaper.) It is optimised for Command Line Control but the Wallpaper Changer and iTimeSync can also be operated in window mode. (N.B. Ute is a 32 bit Windows program, not a command line program.)

All of the functions have logging functions and settings that are saved for default use. Many of these settings can be overridden or changed when run in Command Line Mode.

Feature List

Computer clock syncing via the internet

Time can be checked or checked and changed by a single button press.
Supports both the RFC-868 (TIME) and the RFC-2030 (SNTP) protocols.
Comes with a list of 20 suitable sites. These can be changed to any sites you want.
Auto advance to next server upon failure.
Two manual IP inputs.
Can be set to only update minutes and seconds.
Average mode.
Can be set to automatically sync and then quit when Windows starts.
A positive or negative offset can be set for those that like fast or slow clocks, or for those that live in an obscure time zone.
Supports logging of errors, successes or both.
Controllable via the command line.

Random Desktop wallpaper changer

Can also be used to change the boot wallpaper.
Supports BMP, JPG and/or GIF files.
Searches directories and sub-directories for suitable files.
It is possible to create three levels of image priority by using different directory names.
Image is automatically proportionally rescaled (not stretched) to fit the screen and converted.
The screen size can be automatically calculated or a size can be manually entered.
The image is centred on the screen taking into consideration the taskbar size, position and settings.
The wallpaper name and time can be logged.
The desktop wallpaper or the boot wallpaper can be set via the command line.
Individual images can be selected via the command line. (Useful as a boss mode!)

Backup

Copy changed files to any selected directory. A database is kept of files to keep track of changes.
Backed up files are easily accessible without any special software.
Multi-staged backup allows up to 10 change states to be stored.

QWave

Quickly play any common sound file with only a 5.5 KB program.
Can be set to automatically work via the file context menu.
Files can be terminated prior to completion via an icon in the system tray.

Command line shutdown

Supports shutdown, power off, restart, log off, hibernation and suspend.
Variable time warning and confirmation mode.
Ute can force a shutdown to close un-responsive programs or for emergency shutdowns.
Remote shutdown (but not power off) or restart networked computers.
Shutdown events can be logged.

Run mode

Give variable warning or delay prior to a program running.
Ask permission prior to a program running
Set the process priority of a program to Idle, Normal, High or Realtime.
Log when a program runs.

Open/Close CD drive

Set up a command line shortcut to toggle the open/closed setting of a selected CD drive.
Set up a command line shortcut to open or close a selected CD drive.

Misc

Multi-user setups are supported and most functions of Ute will run without any problems on a low privilege system and Windows Vista/7. (The iTimeSync function requires Admin privileges to change the time.)
Ute is written in 100% Assembly Language and is very small and memory efficient. The program itself is around 100KB!
Ute can be run from a USB key and does not even need to be installed. Simply select "Extract" from the installer and then copy "Ute.exe" wherever you want! Our installer also supports installation on Window Vista without UAC prompts, as well as installation on low privilege logins.

$8.00 USD

30 Day Unlimited Free Trial!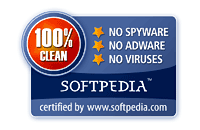 I use three parts of Ute: Slam for one-click shutdown of my PC, Qwave as an extremely fast starting audio file player and the new and unique DVD-Drive open/close feature bundled in one shortcut only. Absolutely reliable, small, causes almost no system drain. A typical ACAPSoft program with a cheap price I would heavily dislike to miss.
- Dr Mike

This useful program combines tools to adjust your system time to an Internet source, change wallpaper, and execute shutdown functions. Ute's basic, Windows-dialog-style interface presents its main tools in tabs, though most functions were designed to run at the command line....

.....Small, removable-drive-friendly, and helpful for many users, Ute is a decent addition to your toolbox.
- CNET (Rated 4/5)